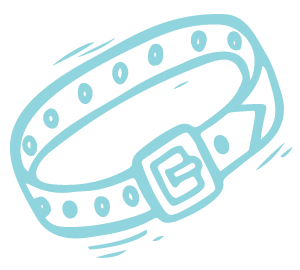 It all started with one very sick little Golden Retriever pup called Daisy. At 6 months of age, we carried this beautiful girl into a holistic veterinary clinic after being told by a specialist that she would not make it to 1 year. Unfortunately, conventional treatments had not cured or managed Daisy's autoimmune condition, chronic skin and gut issues and anxiety, in fact, they were worsening. We were desperate. She was our baby and we were heartbroken.
With guidance from the vet, we changed everything – a balanced species-appropriate diet, health supplements to support the immune system, skin, and gut, natural topical products, and holistic therapies including acupuncture, Reiki, and Bowen Therapy. I spent hours researching, learning, and educating myself on holistic canine health (which I still do to this date). Within a relatively short timeframe, Daisy showed signs of improvement. Her manic itching improved, chronic diarrhoea turned to normal poops, her coat grew thicker and softer, inflammation throughout the body lessened and she was a much calmer and happier girl.
Daisy is now 8 years of age and although she still experiences medical 'episodes' from time to time, they are by no means as severe and can be managed. After combating my conventional mindset, traveling far and wide to seek help, spending thousands of dollars, and being on an emotional roller coaster (which I would do all again in a heartbeat), it all came down to natural health and nutrition.. and… The Bow Wow Store was born.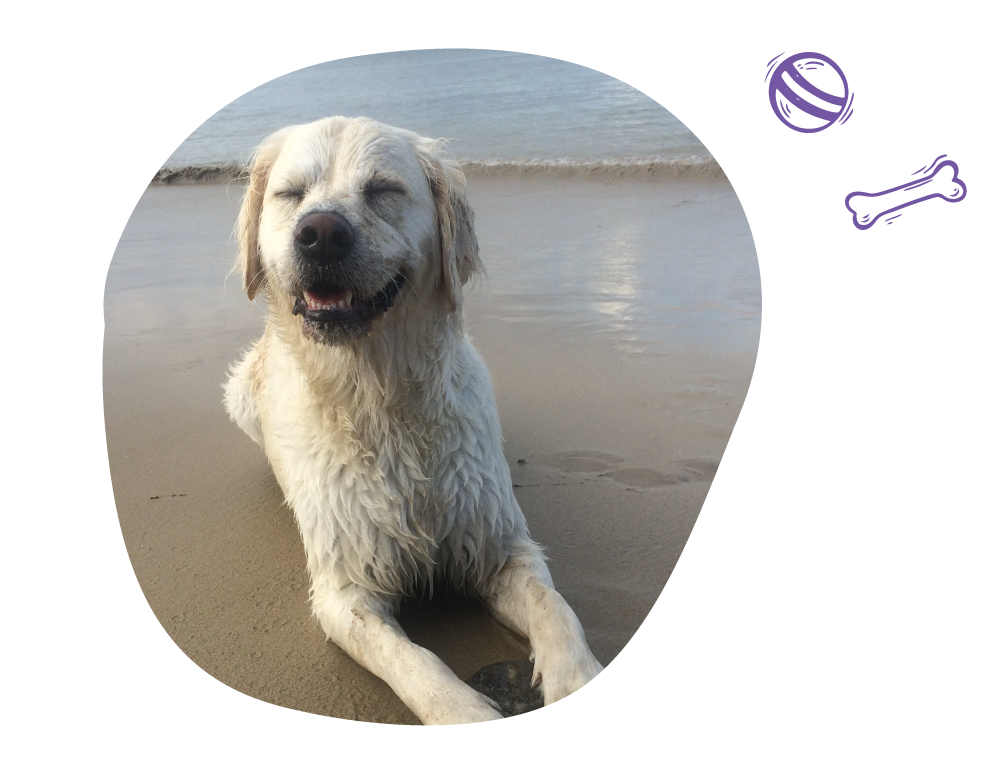 We would also like to acknowledge another special doggy called Dahlia. We are proud to hold the title of 'fastest failed foster carers' at Noah's Bark Dog Rescue. 7 years ago we opted to foster an 8-year-old Golden Retriever who had been severely mistreated and lead a life of torture in a puppy farm as a breeding mother. This girl had only seen concrete, cages, and human cruelty. When she arrived Dahlia was malnourished, scared of everything and everyone, and had a distinct 'deadness' in her eyes. It was love at first sight for Daisy and us though. We knew straight away that she was going to stay. All the 'firsts' that Dahlia has experienced have been beyond amazing to witness. From allowing us to cuddle her, walking on grass for the first time, feeling the ocean on her paws to going on holidays, being cheeky, and having a little play – this girl's resilience and strength is beyond me.
We are so blessed to share our lives with these two girls, as are all of you who are lucky enough to have a furry family member. Oh, and as for us humans who help run the store, we have various backgrounds in the fields of education, law enforcement, and canine health (Diploma in Canine Myofunctional Therapy and Certificate in Canine Nutrition).  Our passion and knowledge for all things doggy comes from years of experience, research, and self-development.
We love what we do and helping dogs achieve optimum health and wellbeing is our priority.
Suzie and The Bow Wow team xx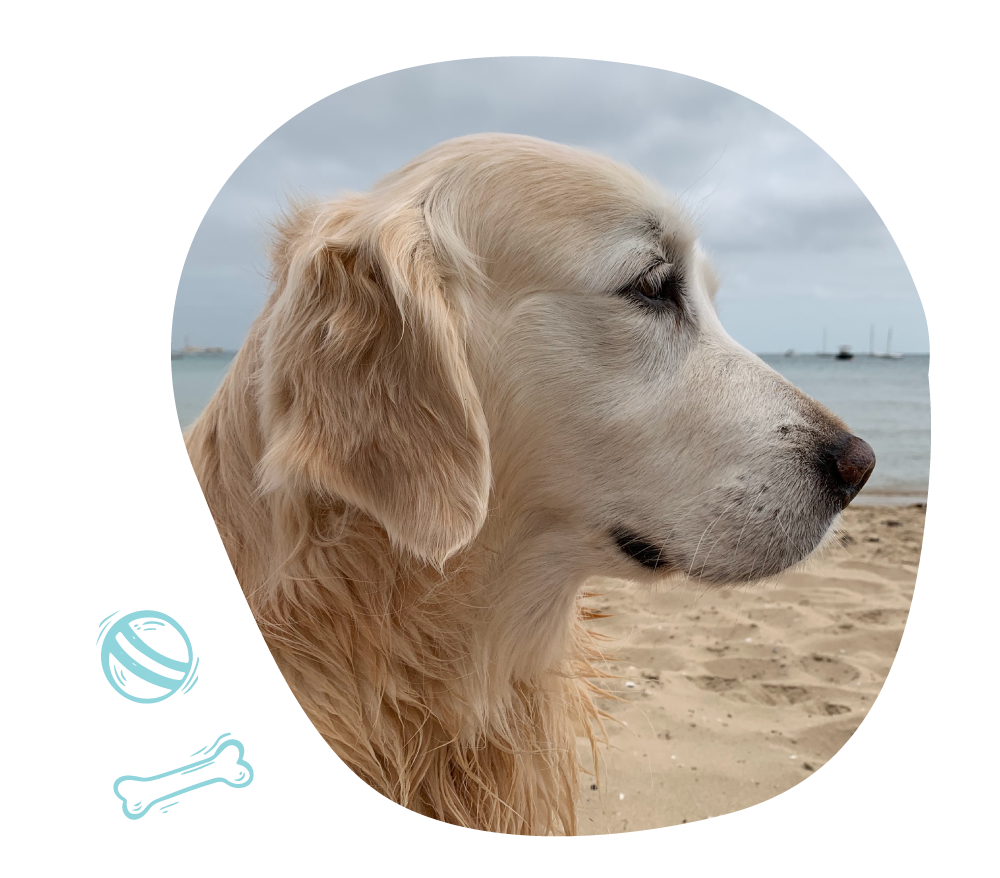 Meet our gorgeous customers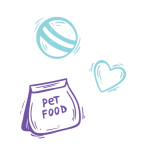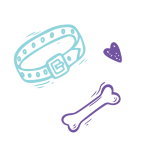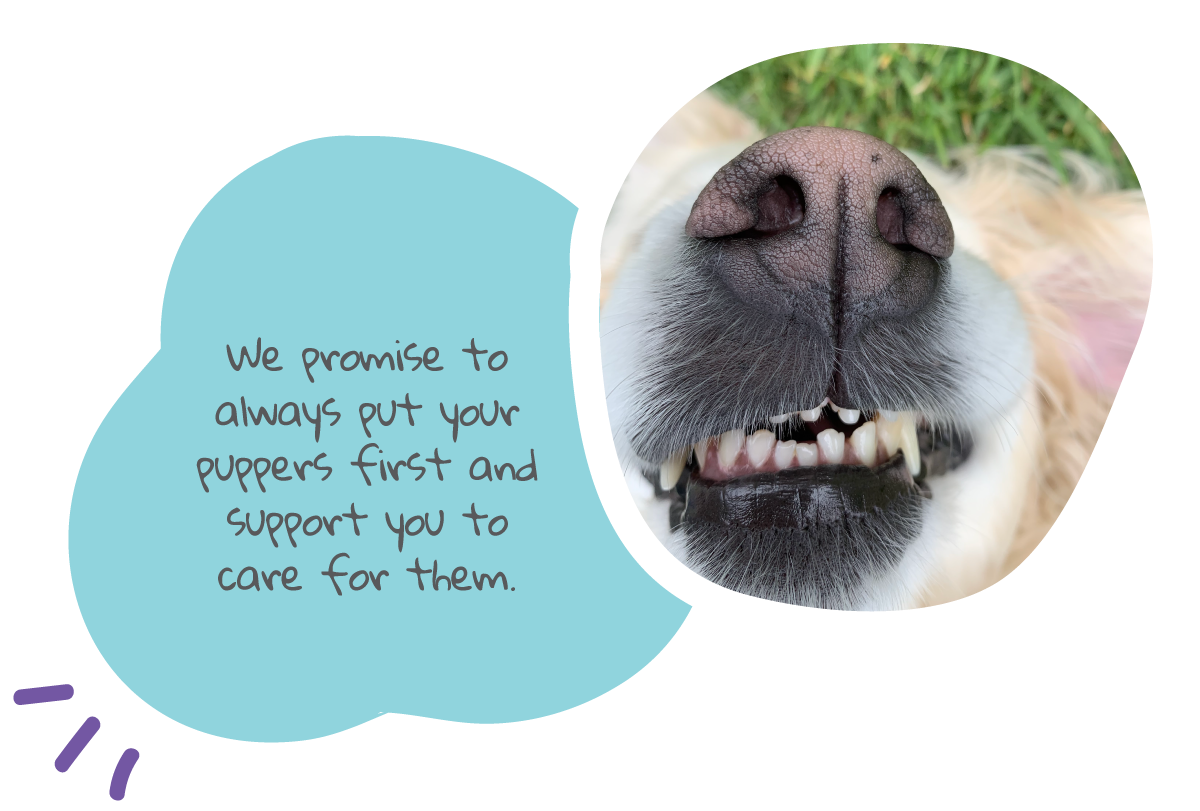 Hear what our valued customers have to say.